There's a certain magic that's unleashed during WITH's gatherings of high-performing women. It's human magic. - by Nadine Padron Pugsley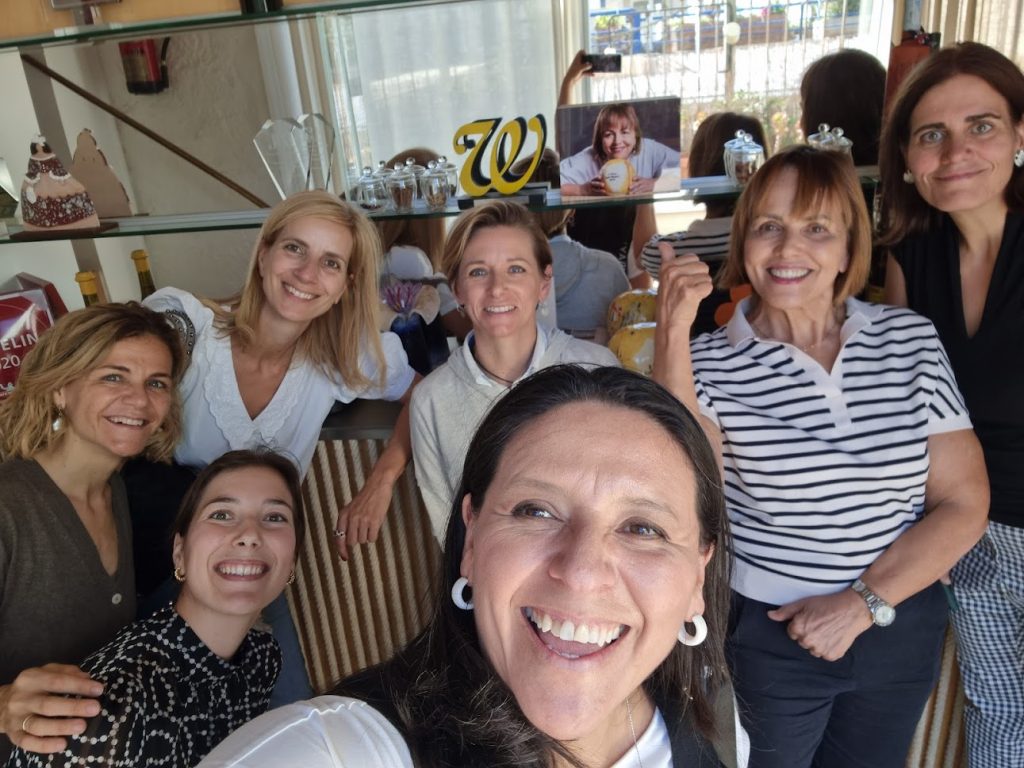 The X-Factor in WITH's Meetups? Magic, but the Human Kind
There's a certain magic that's unleashed during WITH's gatherings of high-performing women. It's human magic. Creativity and meaningful connections thrive as a new form of female leadership is propelled. In a country where, according to Mckinsey, women hold a meagre 6% of top executive positions within companies, 17% of executive roles reporting directly to the CEO, and 33% of board member appointments, Spain's newly launched ecosystem of executive women has concocted a unique recipe that is chipping away at glass ceilings, sector by sector, and one event at a time.
An Ecosystem Born to Drive Change
Launched in June of this year in Bilbao, the WITH ecosystem comprises 125 women across 14 Spanish cities and 15 different sectors. It's led by Marisol Menéndez and represents the evolution of Women In Tech Spain into new and diverse business verticals. A specialist in driving open innovation and orchestrating ecosystems, Marisol is the CEO and founder of Bilakatu and an advisor to numerous startups, having previously held positions such as Chief Open Innovation Officer at South Summit and Global Head of Open Innovation at BBVA.
The keys to WITH's approach? Celebrating women who are drivers of positive change, and creating a fertile environment where connections between apparent strangers come to life, vulnerability and honesty take centre stage, and new ideas sourface like an outpour of bubbles in a glass of good fizz.
Shacking up Spain's Restaurant Scene
One of the women whose career was recently acknowledged by the ecosystem is María José San Román, chef and founder of the Michelin Star restaurant, Monastrell, in Alicante, and President of the non-profit Mujeres en Gasronomía (Women in Gastronomy). The association was born in 2018 with the purpose of promoting and highlighting the role of women in the culinary world, and already has more than 2,000 registered members, including several international branches.
A few days ago, I was invited to join a small group of women through the WITH ecosystem to spend an afternoon together with – who I soon learnt – is one of Spain's most celebrated and awarded chefs (and also happens to be a woman). Seven of us congregated in the sunny coastal city of Alicante in Southeastern Spain, each travelling from locations as varied as Madrid, Bilbao, and Malaga. María José not only welcomed us into her culinary world wholeheartedly, she did so with a warmth, energy, and vibrancy that were contagious.
A walking tour of her five restaurants was accompanied by stories of María José's personal journey, where no topic was off the table. To the surprise of many, María José opened her first restaurant at the age of 40. And while her love – and talent – for cooking instigated a somewhat radical change in her professional career away from real estate sales, it was her passion for health and sustainability that drove her investigative efforts into the benefits of autochthonous Mediterranean products like saffron, vinegar, or extra virgin olive oil, making her one of the Spain's most respected voices within the sector.
Where the Magic Begins
Upon our last stop at La Taberna del Gourmet – a chic Mediterranean eatery that offers a novel and wholesome spin on everything from rice dishes to tapas – our host led us into a quiet room at the back of the restaurant where a large round table had been laid out in preparation for our arrival. Exquisite dishes were served and more stories were shared. But this is when and where the real magic began.
Over the course of two hours, we spoke openly about everything from the fear of failure, the struggles of combining motherhood with high-performing jobs, to the importance of working alongside men to achieve gender parity. María José attributes a great part of her success to the unwavering support of her husband. "He's my biggest believer. Whenever I've been tempted to give up he's stopped me in my tracks. I never would have achieved what I have without him," she enthused.
However, she also had no qualms about sharing the struggles she's faced – and continues to encounter – in her pursuit for a stronger female presence in Spain's culinary world. During the more than 20 years of María José's gastronomical trajectory, no more than a handful of women have succeeded in gaining industry-wide recognition. And these names haven't significantly changed despite the passage of time, or due to a lack of female talent in restaurant kitchens across the country.
The True Power of Human Connections
While most of us that day had only known each other for a couple of hours, that quiet room where we sat stopped being just a place within a restaurant in the old town of Alicante. Instead, it became a safe space where we felt free to be our true selves, show vulnerability, and express our thoughts and opinions – free of judgement. Somehow, each and every one of us – whether the founder of an up-and-coming tech startup, a VP of one of Spain's leading banks, or a business leader mulling her next career move – was able to connect at a deep level and see ourselves reflected in María José's toils and triumphs.
Lessons were learnt. The bases of new friendships and potential collaborations were cemented. A period of self reflection and personal growth was sparked. And we all stood up from that round table feeling stronger and more empowered than we did upon our arrival – including our marvellous host.
In a day and age where information is at our fingertips, and AI is being relied upon to do everything from preparing federal court briefs (checkout out the GTP lawyer) to creating music featuring legendary artists who have long passed (John Lennon's voice is miraculously featured in the Beatles' new song), it can be tempting to dismiss the power of human connections. Yet, my experience in Alicante is a reminder that while technology can definitely do many things humans cannot, digital tools will never be able to replicate the kind of magic that plants the seeds of change that are quintessential for human progress. And this is exactly what the WITH ecosystem is doing, one meetup at a time, with a unique recipe that is unleashing the best version of Spain's female leadership.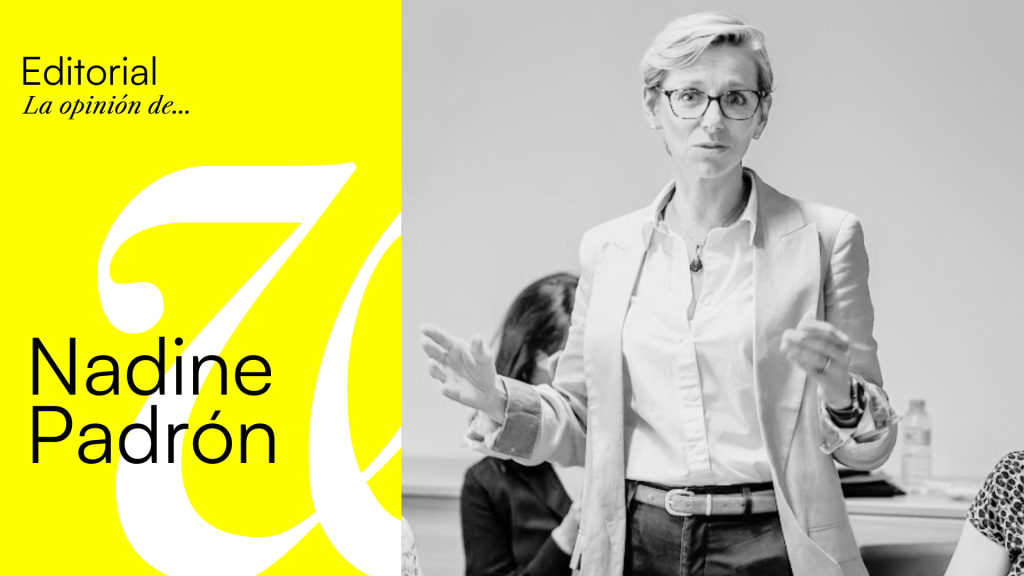 Nadine Padron Spain Country Manager en Precis Digital. Linkedin
Emprendedora, mentora y experta en el desarrollo de estrategias Go-To-Market para la expansión empresarial, la construcción de redes profesionales multisectoriales y la gestión de equipos. Ha desarrollado su carrera en más de 20 mercados en agencias de comunicación estratégica, publicidad y marketing digital.